What Is SEO ?
Before diving into the necessity of SEO for your business, let's understand what is SEO in the first place.
SEO or search engine optimization is the name of activity that attempts to improve search engine rankings. Your web pages will have the potential to rank in Google as long as other pages link to them.
Google wants to show a public search webpage that is interesting and authoritative in its search results, by having great content will encourage more and more people to link to your pages.  
By doing that, it shows Google that your pages are interesting and authoritative. If your website have a high ranking in the google search result, it will tend to drag and increase the number of visitors to your website
Why Need SEO For Your Business?
1. Build Trust & Credibility
By doing proper SEO work like stuffing worthy keywords and nice content, it can make your business or brand more stronger and recognized by Google. 
After all, the ultimate goal for your website is to drive more leads and traffic which could be converted to sales. You need to consistently update your content and website and enter the right phrases and keywords so that it would appear to your audience's relevant result.
By putting the correct keywords and quality content, your audience may want to stay longer at your website if they found out your website is what they're searching for ! This may directly indicate to Google that you website are useful and informative which would help your website ranks higher
2. Increase Website Visibility
Your ranking directly influenced your website ranking and it's click through rate. It means that the higher your website ranked, the more clicks and exposure rate your website will get from your audience.
By utilizing SEO tactics for your website such as increasing backlink, consistently draft quality content and article or keyword optimisation for your website. It will increase your page's authority to beat your competitor by staying longer at the top. 
From there, your website are getting much more exposure compared to 2nd or 3rd pages on the search engine results
3. Better User's Experience
All the effort and time you put into enhancing on-page SEO and generating share-worthy content eventually will increase user's experience when they browse through your website?
Why? Are they connected? Yes.
Optimizing your website doesn't mean entering your main keywords and draft quality content, it also involves some technical related job such as site speed, loading speed, photo optimization, responsive website and others.
Google has learned how to interpret a user's experience mainly depends on the bounce rate of your website. If your website is slow and lagging, your audience may not have the patience to wait any longer. And as time goes by, Google will take this as a bad user's experience and your website will suffer a major hit.
For example,when you make your site responsive on mobile devices or tablets, it will make it accessible for your visitors across all devices from smartphone to computer. But, if your website is slow and not responsive, you will find that your bounce rate for your website will increase as many of the users will immediately quit from your website. The higher the bounce rate, the lower your website performance
Compared to creating a marketing campaign, effectiveness of SEO strategy can last longer.
We can't deny that PPC is a very powerful tool to drive leads and traffic to your website or business, but according to research, people actually prefer organic search traffic more than paid clicks while looking for a product or service.
PPC can deliver quick results to your website when you start creating a campaign but it's only a short-term focus. In order to create long term results like staying on top of search results, you may need time and effort to optimize your website and keyword as SEO can be long lasting without spending a single cent.
Many business owners may think that SEO is waste of time and willing to go for paid ads but they don't realise SEO isn't an expense, is an invest to your business or your website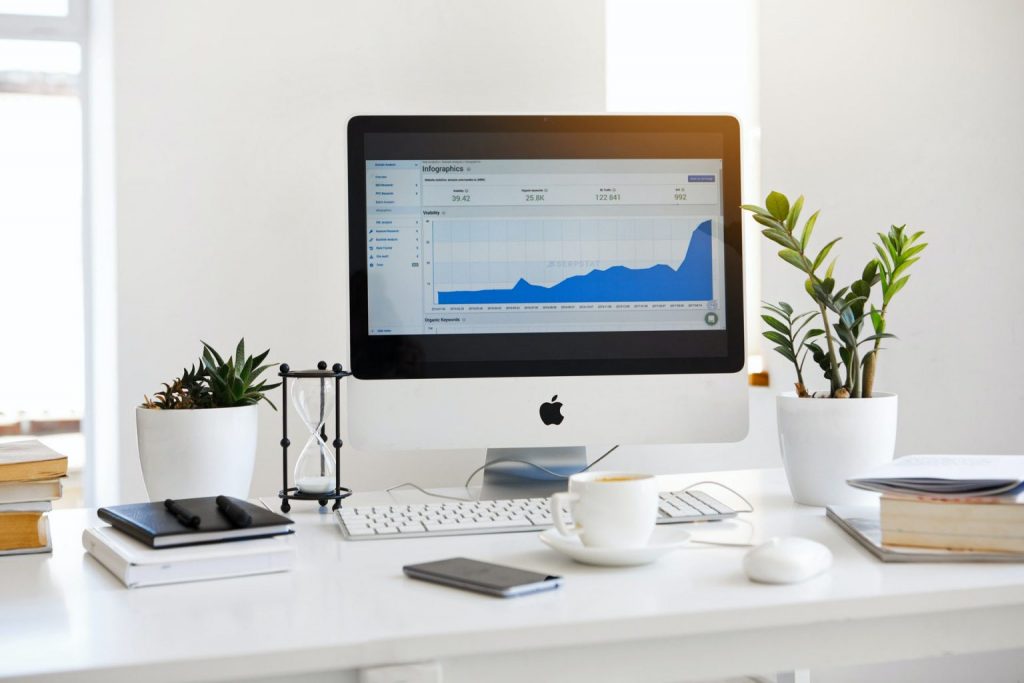 When you're optimizing SEO for your business, you're probably curious to see how it went and the result, right?
Measuring SEO doesn't mean it has to involve calculating your profit, your ROI but instead it measures how your website is performing. The reason behind this is to understand where they are in their digital performance and what to improve to attract more audience without spending big bucks
For example, if you're optimizing keywords that you think may boost up your website ranking but turns out to be a worthless keyword that brings nothing. You may remove this keyword and replace it with another keyword.
By doing this continuously, you will find out the effort you put in SEO for your business is worth it.
Final Thought
SEO can help accomplish your business goals by driving more traffic, enhancing customer's experience, increasing conversion and many more. The process may be slow and require much effort but it's a long term strategy every business should try.
If you'd like us to personally help you, drop us a message here!
Prepared by: William
Published by: Charlotte