2. In the top-right corner, you need to Sign in if you already have a google account, else you need to sign up one.
3. Sign in to your Google Account.
4. Enter your business or store's address. You can choose to create a business name or google already listed your business, all you need to do is to verify and reclaim it back for self-manage.
Note: If you see a page that says "This listing has already been claimed," click Request access. Then, follow the directions to claim your business. Learn more about how to request ownership.
5. Click Next once you have decide the name of your business.
6. Choose whether you want to add a location for you store or office, so that your customer can visit.
7. You also can choose to list you service areas, but this is optional.
8. After that, choose your region where your business based in.
9. Search for and select a business category. You can also choose a more specific category as appropriate. Then, click Next.
10. Enter a phone number or website URL for your chain, and click Next. It's recommended that you provide the individual phone number or store page for each location.
Note: You'll also have the option to create a free website based on your information.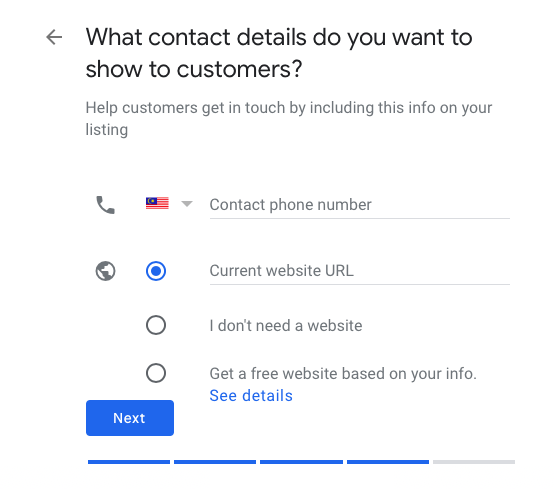 11. Click Finish to complete.
12. You need to provide a mailing address for google to verify your business. You may already choose to verify later if you not the authorized to manage the business profile for the business.
13. Google will send a postcard via mail. Once you receive the verification postcard, use the verify code to verify your business.
Bonus – How to show your business location at Waze App.
Click on the link below If you want to know to how show you business location on Waze.
If you'd like us to personally help you, drop us a message here !

Prepared by: William
Published by: JY